History of the Eagles Now Streaming on Netflix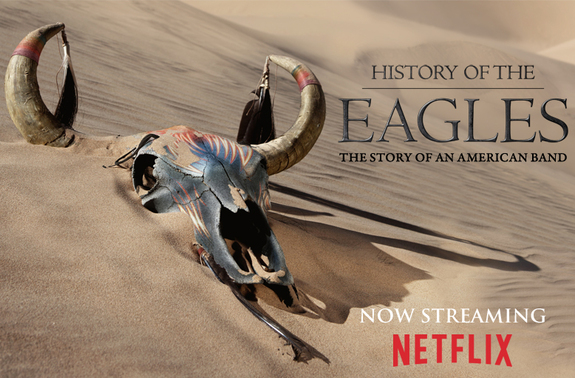 History of the Eagles, the iconic band's acclaimed documentary, is now available for streaming on Netflix. The Emmy Award-winning film features rare archival material, concert footage, and never-before seen home movies that explore the evolution and enduring popularity of one of the world's biggest-selling and culturally significant American bands. Subscribe to Netflix or get a free trial and watch now HERE.

Buy the History of the Eagles now on DVD and Blu-Ray or get the Limited Edition Super Deluxe Box Set and T-Shirt bundles now in the official Eagles Online Store.