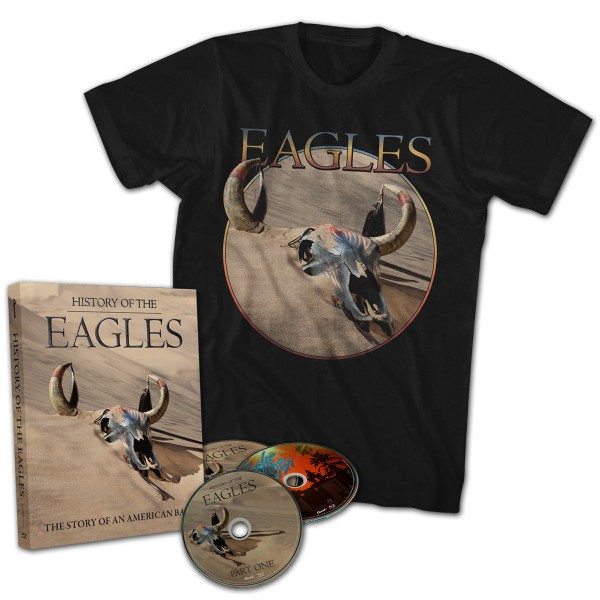 History Of The Eagles 3 Disc Blu-Ray Set T-Shirt Combo
This bundle includes:
• 3 Disc Blu-Ray in 5.1 Surround Sound and Stereo
• Packaged in a six-panel digipac with accompanying photo booklet.
• Over 3 hours of never before seen material from the past 40 years.
• Disc One: Part One explores the creation and rise to fame in the 1970's through their breakup in 1980.
• Disc Two: Part Two details the band's reunion in 1994 through the Hell Freezes Over tour to present day.
• Bonus Disc: Exclusive concert, Eagles Live at the Capital Centre March 1977.
• Directed by Alison Ellwood, along with Producer and Academy Award-winning documentarian, Alex Gibney.
• Exclusive History of the Eagles T-Shirt designed specially for the DVD release

Please note:
•This product includes Region A Blu-Ray discs, which may not be playable outside the US and Canada.